We're excited to release Algorand Wallet v4.0.0!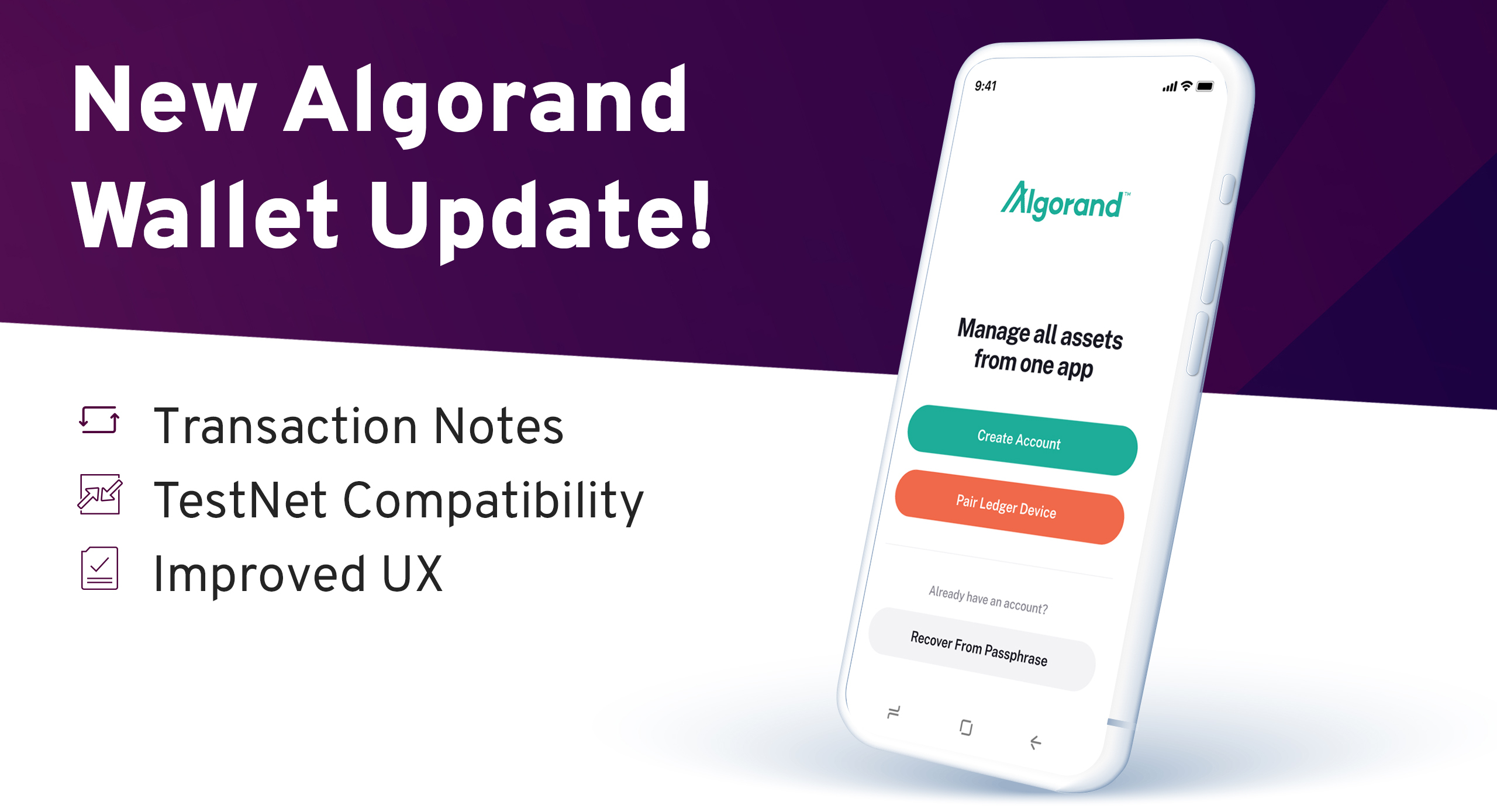 New features, better experience
The main change for this release is a comprehensive design update. Over the past month, we've taken a hard look at the usability of our screens and workflows. After lots of iteration and feedback from users, we've arrived at Algorand Wallet v4.0.0 which aims to further streamline and simplify the experience of transacting on Algorand.
While the biggest (and most obvious) change is the overall look and feel, we have included several new features:
Transaction Notes: You can now utilize transaction note fields from within Algorand Wallet. You'll be able to enter notes when creating a transaction as well as view notes attached to sent or received transactions from the transaction detail view.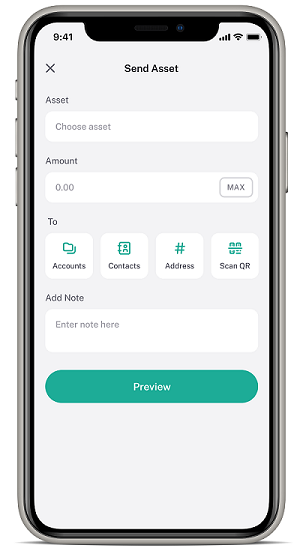 TestNet Compatibility: Developers, this one's for you - test sending assets or certain transactions before going to MainNet by toggling between MainNet and TestNet.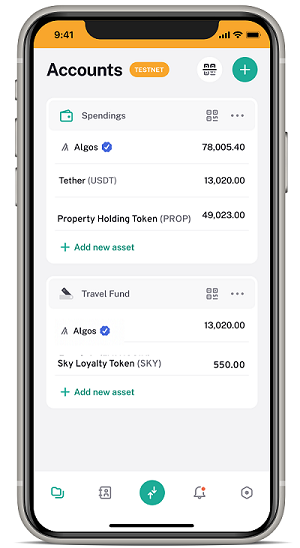 Improved UX: We've updated the icons for your account's address (and QR), along with an in-app tutorial to show where to find it. We know this has been difficult to find in the past, and our hope is that it's now easier to find. We've also implemented a color blind friendly palette for a more inclusive experience.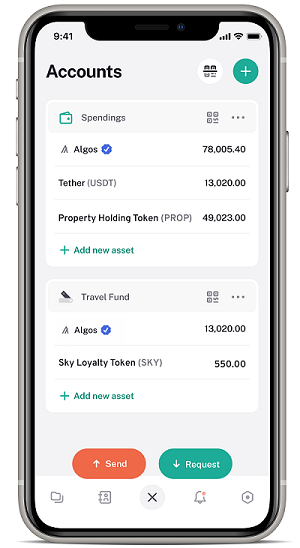 Finally, this release will help set the foundation for many features to come. Stay tuned for new features such as a notification center, export transaction history to CSV, new transaction types, and dark mode (just to name a few).
Download the Algorand Wallet
Learn more about the Algorand Wallet and it's features here, or download it directly:
We receive a lot of our feature ideas from users so please continue to send us your feedback either within the app or via [email protected]. We hope you enjoy it!