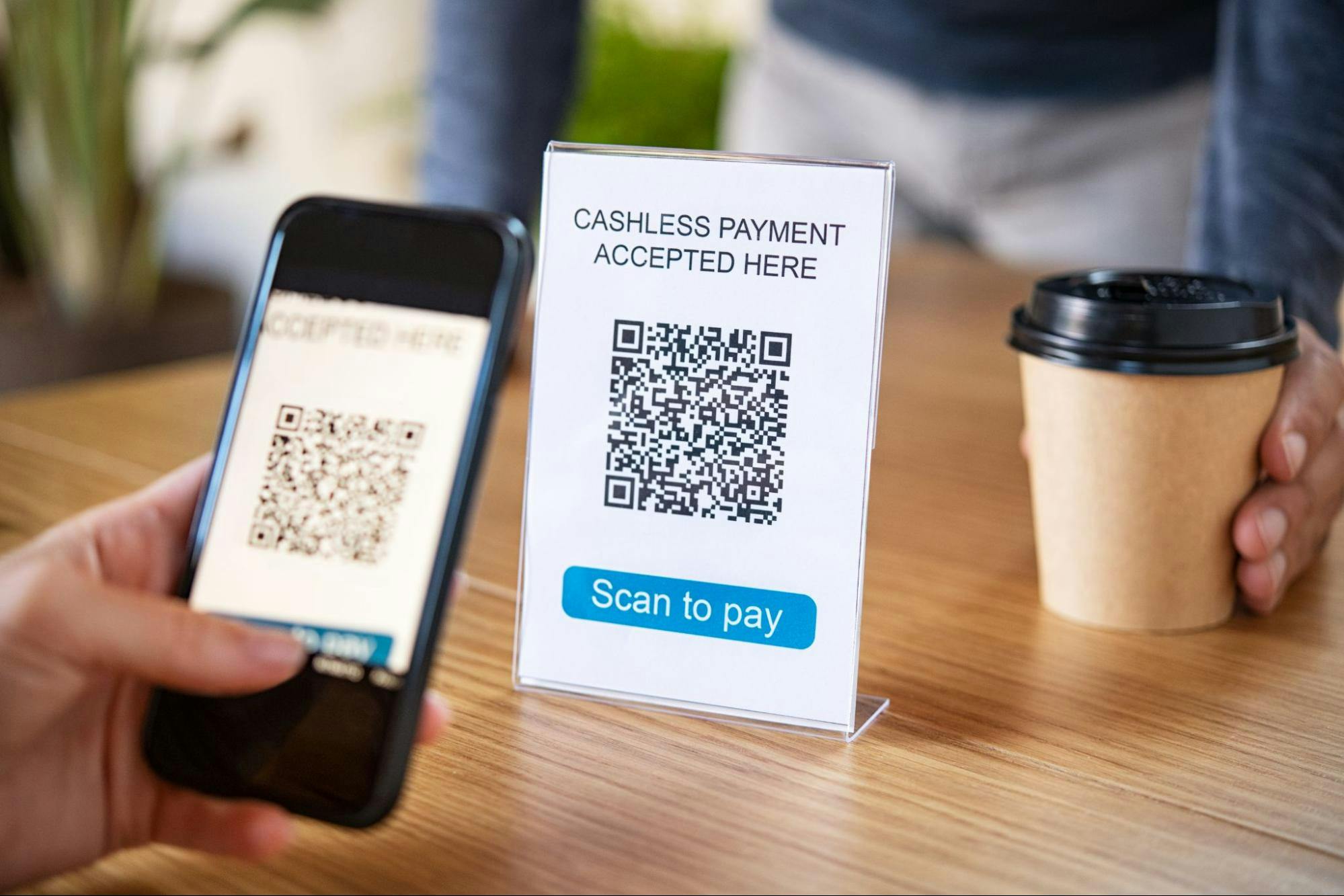 Algorand is one of the fastest public blockchains capable of processing 1,000+ transactions per second (tps) with instant finality. The blockchain founded by MIT Professor Silvio Micali will also introduce a feature called block pipelining to boost the tps figure to over 45,000. This enables Algorand to continue to be the go-to platform for crypto payments.
Major fintech firms are already integrating Algorand into their payment rails in an effort to build borderless, secure, and frictionless payment infrastructures. 
The most recent example is Bleumi, a first-of-its-kind payments platform that combines crypto and traditional currencies, which Algorand is integrated with for payments and payouts.
What Is Bleumi Pay?
Bleumi Pay is a non-custodial cryptocurrency payment platform geared for eCommerce. The platform is operated by Boston-based Bleumi and helps companies benefit from a seamless payment system. 
The integration with Algorand enables Bleumi Pay to achieve an unprecedented level of performance and provide support for ALGO – Algorand's native token, any Algorand Standard Asset (ASA), and any future Central Bank Digital Currency (CBDC) built on Algorand. The platform is able to seamlessly handle payment and payout operations with these assets, including microtransactions.
Thanks to Bleumi Pay, the Algorand-based assets can be integrated by businesses of all sizes to perform payments and payouts securely and conveniently.

Bleumi Pay on Algorand now supports payments through eCommerce plugins, such as WooCommerce, Adobe Magento, OpenCart, ZenCart, DrupalCommerce, and OsCommerce. All a business has to do is download the plugins and start accepting cryptocurrency payments. Bleumi Pay can be set up as an API (Application Programming Interface), SDK (software development kit), or a POS (point of sale).
The payout feature can be used to send crypto payouts to staff, contractors, service providers, licensees, and royalty holders, among others.
W. Sean Ford, COO of Algorand, previously described Bleumi Pay as providing "simplified payments solutions that provide opportunities for businesses and consumers to interact faster and more efficiently."
Bleumi Selected Algorand 
Bleumi selected Algorand as the main blockchain infrastructure for its crypto payments solution mainly because of the blockchain's speed and high throughput. 
Thomas Arul, CEO and co-founder of Bleumi, commented on Algorand:
"Their protocol offers unprecedented levels of performance and speed at a fraction of the cost compared to other competing networks, which is essential for everyday payments and payouts use cases."
Mr. Arul said that he had been in contact with Algorand since 2019, becoming Algorand's first ambassador in Boston. As a result, he had experienced the network's potential first hand. Still, when developing Bleumi, Arul focused on Ethereum given its global reach but eventually realized that the high transaction fees wouldn't make sense for B2C and B2B payments. 
For example, a gas fee of up to $30 for a $200 transaction is not viable for a payments system. Besides this, Ethereum's slow block confirmation time also became an issue. In the end, Algorand was the better platform thanks to its low cost, high speed, and unmatched security.
The great thing about the collaboration with Algorand is that Bleumi has maintained close contact with the core team behind it, which has provided much support, including the executive team, marketing team, and engineering team. 
Bleumi's management consultant, Mike Wise, stressed that Algorand's engineering team was instrumental in helping Bleumi design the orchestration platform.
The goal of Bleumi is to simplify the crypto payments process, and Algorand is so far the best protocol to make this happen. Besides integrating ALGO payments, Bleumi also benefits from Algorand's support of USDC and USDT – the two leading dollar-backed stablecoins.
Caffe Barbera Leverages Algorand and Bleumi Pay for Payments
The partnership between Bleumi and Algorand is already making clients happy. At the end of March, Italian Caffè Barbera, one of the largest coffee suppliers in the world, integrated Bleumi Pay and is now leveraging Algorand's high-performing blockchain protocol. 
Last summer, the company became Europe's first coffee producer to allow crypto payments via its eCommerce website. The brand started by accepting payments in BTC, ETH, and XRP for all of its consumer coffee products.
Today, thanks to the partnership with Algorand, Caffè Barbera also accepts payments in ALGO, USDT, USDC, BUSD, BNB, DAI, LTC, BCH, XLM, and TXZ.

The company, which is present in over 60 countries, is open to innovation even though it is a traditional brand that has been around for about 150 years. Interestingly, Caffè Barbera is still owned by the descendants of the founding family.
Elio Barbera, 6th generation of the family, commented:
"At the beginning of the year, we decided we wanted to do more, to offer more, and we realized that we couldn't do it alone so we began looking for a partner. We found Algorand and were very impressed by their team and mission."
Algorand's protocol enables multiple parties to conduct secure payments to one another and settle their transactions instantly with minimal transaction fees. Thus, individuals and businesses can send and receive cryptocurrency payments in a decentralized, secure, and scalable manner.
Caffè Barbera will also use Bleumi Pay for business-to-business transactions. It will accept cryptocurrency payments directly from distributors.
Barbera added: